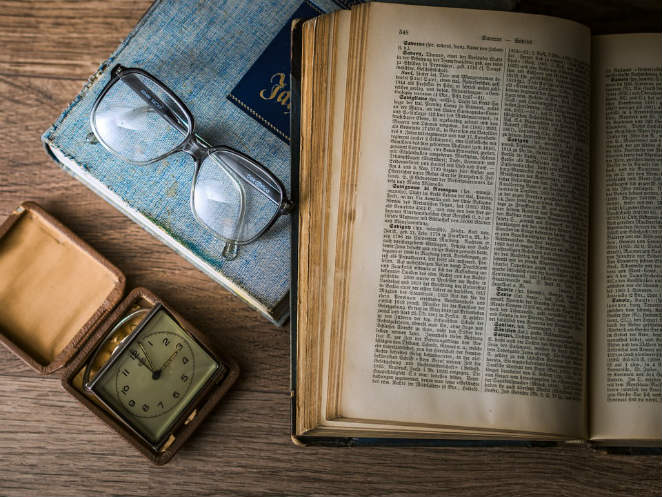 One needs to read books to broaden his skills. With books, you'll learn techniques and real-life lessons. You can know tips and guide that can save your life and your family's lives.
As what Tyrion Lannister in Game of Thrones by George R. R. Martin once said: "A mind needs books as a sword needs a whetstone if it is to keep its edge." 
Thus, in this article, we will discuss the 10 fiction and 10 non-fiction survival books that you must read today. Check this out now!
Fictional Books
Achebe, Chinua. (September 1994). Things Fall Apart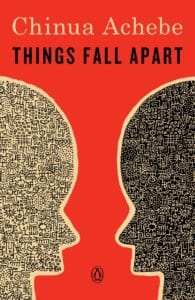 This novel was originally published in 1958 and it is the first of the three novels of Chinua Achebe in African Trilogy. The book was translated into 57 languages and more than 20 million copies were already sold.
This is the story of Okonkwo who is a rich and strong Igbo soldier of Umuofia community in the late 1800s. It features the resistance and their survival against the devaluing of the Igbo culture by the British forces. It portrays the life of the early African village and how they unite as one to outlast.
Collins, Suzanne. (2008-2010). The Hunger Games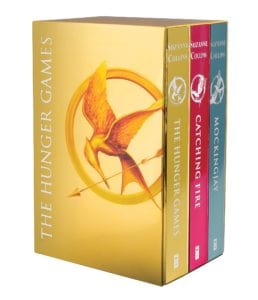 Suzanne Collins has written a survival fictional book for young adults. The Hunger Games novel includes three books which are the Hunger Games, Catching Fire, and the Mockingjay.
This is the story of Panem which has power over 12 Districts. Each District must select their tribute each year, one boy and one girl, that will fight to their death. In this book, readers will learn how to survive in the wild using instincts, fighting skills, and having a strong bond with people.
Dashner, James. (July 2014). Maze Runner

This is the story of how Thomas and his fellow youth manage to survive and fight their way out of the giant labyrinth that they are into. Thomas, just like everybody else, has no memory of his past life. However, as the story goes on, he has discovered that he knows the way out of the maze.
This novel includes four books which are The Maze Runner, The Scorch Trials, The Death Cure, and the Kill Order.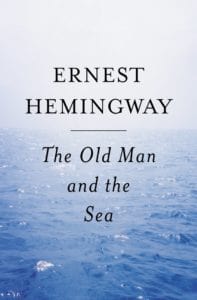 This classic novel was originally published in 1952 and even until today, it was still widely read by students of literature. It features a story of Santiago, an aging fisherman who fights with a large Marlin. At the end of the story, Santiago gathers enough strength to kill the marlin by piercing the harpoon in its heart.
Martell, Yann (May 2003). Life of Pi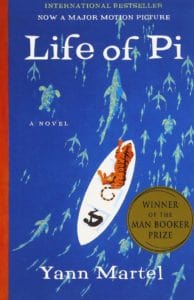 The Life of Pi is a beautiful novel written by Yann Martell which is a winner of the Man Booker Prize. The story began when Santosh and Gita Patel decided to sell their zoo in India and moved to Canada. Then, a storm struck their ship and the only survivor is their son Pi and a Bengal Tiger.
The two is in a lifeboat and they learned techniques to survive and ultimately, they learned to trust each other.
Martin, George R.R. Song of Ice and Fire
One of the most popular epic fantasy novels nowadays is the Song of Ice and Fire by George R.R. Martin. This package includes 5 books which are a Game of Thrones, Clash of Kings, Storm of Swords, A Feast for Crows, and A Dance with the Dragons.
This novel features how the noble houses at Westeros fought for each other to claim their rights for the iron thrones. Death becomes prevalent along the way, and somehow, this novel will teach its readers the proper mindset on how to survive.
Punke, Michael (October 2015). The Revenant
The Revenant Book is New York Times #1 Best-Seller and now it is a major motion picture. It is a story of a man named Hugh Glass who is a real-life trapper and frontiersman in 1823. A scouting mission put him face-to-face with a grizzly bear and almost got killed.
Two men were supposed to help Glass however, they abandoned him. Now, Glass is driven to survive and take his revenge. This novel is based on a true story and it features the human's desire to live and the will to continue his fight no matter what happens.
Roth, Veronica. (September 2014). Divergent Series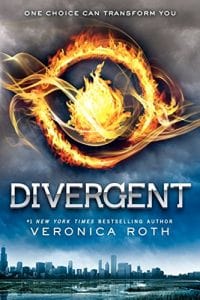 The Divergent Series was named as New York Times #1 Best-Selling Author and it captured the hearts of both young adults and grown-ups. This novel includes three books which are the Divergent, Insurgent, and Allegiant.
This is the story of Tris who lives in a world divided into 5 factions. She chooses to be a Dauntless, however, she discovered that she was a Divergent, who can't fit in one of the factions. She learned how to fight, survive, and protect the love of her life from a war that must come in her world.
Weir, Andy. (October 2014). The Martian
This novel features how Mark Watney survives on Mars. He and his team went to Mars for exploration, however, his crew abandoned him after they thought that he died in a dust storm. He used his learnings on Earth to communicate with NASA on Earth and to survive the condition at Mars with minimal tools available to him.
Zusak, Markus. (September 2007). The Book Thief
Lastly, the book of Markus Zusak was named as the New York Times #1 Best-Seller. This is a story of a young girl named Liesel. She was an orphan and was taken care of Hans and Rosa. Hans taught her how to read and she did her best to save some of the books burned by the Nazis.
Their life changed when they welcomed at their home a young Jewish boy who is the son of the man who once saved Hans' life. This book will guide its readers how to survive especially during the war times in Germany.
Non-Fiction Books
Angier, Bradford. (2001). How to Stay Alive in the Woods: A Complete Guide to Food, Shelter, and Self-Preservation That Makes Starvation in the Wilderness Next to Impossible, 2nd edition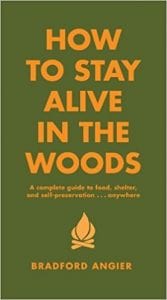 Bradford Angier is a writer and a survivalist. He has written about 35 books which deal with survival. Bradford started writing survival books while his wife created illustrations for the book. He became popular and people were inspired to follow the lifestyle he and his wife had.
This is the 2nd edition book of Bradford Angier and the 1st edition was published in 1998. This is published by Black Dog and Levethal and is available in hardcover with 315 pages.
It is a comprehensive guide to find food and shelter in the wilderness and helps the preservation of life. It is divided into 4 sections which are Sustenance, Warmth, Orientation, and Safety. With the use of this book, one can learn how to survive in the wild with minimal to no tools at all.
Arnot, Bob Ph. D., and Cohen, Mark. (October 2007). 

Your Survival: The Complete Resource for Disaster Planning and Recovery 
Another must-have book is the one authored by Dr. Bob Arnot and Mark Cohen. Dr. Arnot is a doctor of internal medicine by profession. He is also a Chief Medical Correspondent for CBS TV Network and NBC TV Network and a board member for Save the Children Fund.
Meanwhile, Mark Cohen is a veteran journalist who made a big name at the New York Times, Men's Journal, Washington Post, and GQ.
This book offers an overview of some of the natural and man-made disasters our country faces and a complete survival system for you and your family. It features a checklist and organizer that will help make planning simple and affordable. Things like an insurance policy, food, communication lines, and others will save you when tragedy hits you the hardest.
Apart from the handbook, this product also includes a 90-minute DVD featuring interviews with experts on surviving disasters.
Carline, Jan. Ph. D., Lentz, Martha J. Ph. D., and MacDonald, Steven C. Ph. D. (July 2004). 

Mountaineering First Aid: A Guide to Accident Response and First Aid Care
One of the best survival book today is the one that covers comprehensively about giving first aids. This is a book by Dr. Jan Carline who is a faculty member of Medical Education, University of Washington. He is also connected for 15 years with the Mountaineering Oriented First Aid Program (MOFA).
Meanwhile, Dr. Martha J. Lentz is a physician and a registered nurse and is a faculty member of the School of Nursing of the University of Washington. Just like Dr. Carline, Dr. Lentz was active at MOFA for almost 20 years now.
Finally, Dr. MacDonald is an epidemiologist at the National Center for Environmental Health at the Federal Centers for Disease Control and Prevention. He also actively serves at MOFA just like the 2 authors.
This book is available in both Kindle and paperback edition. This guide meets the current standards of administering first aid by the American Red Cross and the Wilderness Medical Society. It gives various case scenario: from simple to serious injuries especially if medical help is impossible.
Lundin, Cody. (June 2003). 98.6 Degrees: The Art of Keeping Your Ass Alive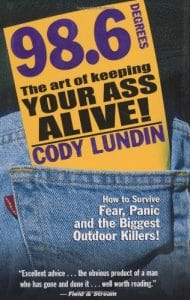 Cody Lundin is a survival instructor and the director of the Aboriginal Living Skills School which he founded in Prescott, Arizona. In this school, he shares his knowledge about living in the wilderness and he maintains that one must keep the body at a core temperature of 98.6 degrees to be alive.
Cody was also the former co-host of Disney's reality TV show: the Dual Survival on 2010-2014. Apart from the 98.8 Degrees book, he has another book which is When All Hell Breaks Loose: Stuff You Need to Survive When Disaster Strikes. 
In this book, the author emphasizes that a human can live without food and water for few days, but if the body's core temperature dropped at 98.6 degrees, then he might die instantly. He gives tips on how to survive harsh weather condition as well as knowledge on how to maintain a 98.6 degrees temperature.
Lundin, Cody. (September 2007). When All Hell Breaks Loose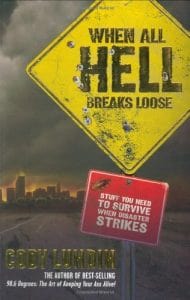 This book is available in Kindle and paperback edition. It teaches readers on how to prepare for disasters. It also features survival psychology and the skills needed to negotiate a tragedy. In addition, it provides basic knowledge on gathering food, energy resource, light options, shelter, and others. Finally, as with the specs, it is 450 pages and was published by Gibbs-Smith.
Olsen, Larry Dean. (November 1997). Outdoor Survival Skills, 6th edition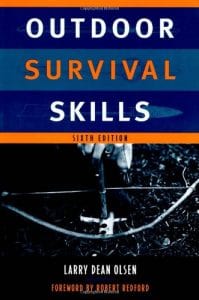 This product is in 6th edition and it is available in paperback, kindle ebook, or hardcover. It is in 272 pages which were published by Chicago Review Press and the product dimension is 6″ x 0.6″ x 9″.
This book offers a self-sufficient approach without any pre-fabricated tools to the problems of survival living (primitive lifestyle). The approach is inspired by the Native Americans and the aboriginal tribes of all continents. Moreover, the author also includes real-life experiences of him and his family.
Peterson, Lee Allen. (September 1999). 

Edible Wild Plants: Eastern/Central North America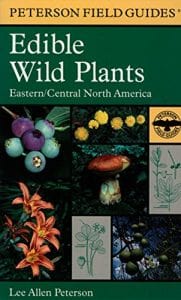 Apart from tips on how to gather food and build a shelter, this book is also a must-have survival guide! It is authored by Roger Tory Peterson or Lee Allen Peterson. He was an American ornithologist, naturalist, educator, and artist. He was considered as a founding inspiration of the environmental movement in the 20th century.
Meanwhile, this book is a part of the Peterson Field Guides which features about 370 edible plants in the wild. It also includes 37 poisonous plants that each adventurer would recognize in the forests. Furthermore, the book indicates the descriptions of the habitat, plants that grow on specific seasons, and instructions on how to prepare 22 types of plants as food.
Stewart, Creek. (May 2012). Build the Perfect Bug Out Bag: 

Your 72-Hour Disaster Survival Kit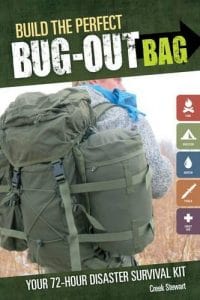 Another must-have non-fiction survival book is by Creek Stewart. Creek Stewart regularly contributes articles about disaster preparedness at various magazines. He also owns and manages the Willow Haven Outdoor at Indiana which is a preparedness school.
Meanwhile, this book helps readers to prepare a disaster preparedness kit, to relocate from ground zero to a safer place, and tips on how to maximize everything included in your bug out bag. Furthermore, the book also gives tips on how to survive and what to prepare especially if you have children, persons with disabilities, pets, and elderly.
Towell, Colin. (January 2012). The Survival Handbook: Essential Skills for Outdoor Adventure. 2nd edition
After Colin Towell joined the Royal Navy in 1977, he became a combat survival instructor. Thereafter, he spent the next 30 years teaching survival skills applicable to the sea, desert, land, and other weather condition to UK and USA armed forces, air force, and navy.
He has rendered service at Germany, USA, Bosnia, and Northern Ireland apart from serving a tour with the Army Intelligence Corps.
In addition, this handbook will teach the civilians and military alike on how to live without the use of the conventional modern tools that we have especially in the wild. It teaches readers how to build a shelter, to gather food, make own clothes, etc. It includes real-life experiences on how some people survived an attack from a wild animal, harsh weather conditions, and others.
Wiseman, John. (November 2014). 

SAS Survival Handbook, Third Edition: The Ultimate Guide to Surviving Anywhere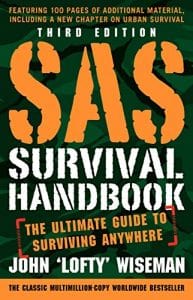 John 'Lofty' Wiseman is an author and a consultant for survival matters. He is a former member of the British special forces unit which is the Special Air Service (SAS).
The books feature techniques on urban survival and terrorism which both civilians and military personnel must read. It teaches its readers on ways how to get prepared, make a camp, gather food, perform first aid, security, self-defense, and understand the weather. It has covered multiple topics that every human being will surely find beneficial, thus check this one now!