The Legacy Premium survival food products are one of the essential products we should have nowadays.
Life is unpredictable. You can never guess the future and you can't tell when disasters will come in your community.
Today, we live in a generation where natural calamities are becoming frequent. Our environment is annihilating that's why we experience catastrophes.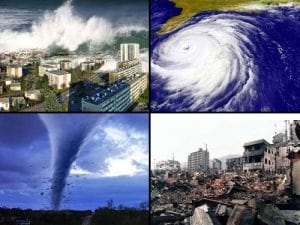 In the United States, citizens experience natural disasters such as hurricanes, floods, blizzards, tornadoes, tsunamis, and storms than any countries in the world. There are also man-made disasters such as oil spill, chemical explosion, and others.
These disasters can trap us inside our homes for weeks. It can destroy our houses, make us sick, or kill us. We can never predict when tragedies will happen but we can always be prepared.
The government with the help of various organizations teaches people to be ready especially during emergencies. In addition, there are companies that aim to provide gears, apparel, and other basic necessities that we can store inside our homes.
One of the essential needs every home must have is emergency rations which are composed of food and drink. Let us find out below what are these foods.
History of Survival Food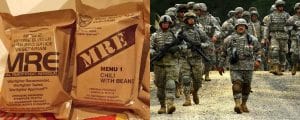 The idea of emergency rations started in the late 1700s with feeding a battalion of an army in the field. Armies are deployed in areas with little or no food at all. Armies might die of hunger if they don't have enough food and the high officials will be placed in controversy if they didn't provide the basic needs of their people.
Thus, the government devised techniques that can feed armies with good food and complete nutrients. They processed some natural food and make it practical in the field. These packs of food are ready to eat, it is lightweight and it can last for many weeks.
In the long run, this ready to eat meals are being distributed to civilians during disasters. Although it has been questioned by officials since the contents are specially made for the armies, but the welfare of the people outweighs the controversy on the use of emergency food packs.
These food are not tasty but they are almost complete with nutrients. The package contains the main course, side dish, dessert, crackers, bread, peanut butter/ jelly, and beverage. Sometimes, utensils and napkins are included in the bundle.
In addition, these emergency rations are now being used in outdoor adventures such as camping, hiking, mountaineering, and others. Adventurers find it practical to bring survival food with them since they cannot be certain until when they will be out in the wild. Sometimes, it is also impossible to bring a stove during hiking thus survival food is the best option.
As time goes by, companies began to research ways to make survival food palatable and sufficient in nutrients. One of the companies that specialize in emergency food is the Legacy Premium Food Storage.
Legacy Premium Food Storage
Company
The Legacy Premium Food Storage is a company that specializes in freeze dried meals, emergency food, food storage, and disaster preparation materials. The company was founded in 2009 and was officially launched in 2011. The members of the said company have been in reselling business that supplies ready-made meals in pouches.
The food in Legacy Premium is non-GMO and gluten free and even vegetarians can eat it. It has neither artificial flavorings nor autolyzed yeast extract (AYE) included. Each food package was formulated by professional chefs and nutritionist to make it safe for consumption. It is tasty than other products and it has a gourmet standard. The products are stored in Mylar pouches that are easy to move and will require less space.
They give five-star service to its customers and they bring pride to their affordable food items too. They provide free shipping of their products to any part of the United States. In addition, the food products have up to 25 years of shelf-life.
The company is located in Salt Lake City, Utah and they also cater customers who want to avail of the products abroad. The Legacy Premium Food Storage is constantly innovating food products that will suit each of their customers' needs.
Products
Bulk Meal Packages
The first product on the list is the Bulk meal premium serving. It is available in various packages such as 240 serving package (64 pounds), 360 serving package (92 pounds), 720 serving package (185 pounds), 1,080 serving package (277 pounds), 1,440 serving package (369 pounds), 2,160 serving package (554 pounds), 2,880 serving package (738 pounds), and 4,320 serving package (1,107 pounds).
The package includes 19 various dinner or lunch meals and 4 breakfast entrees sealed in Mylar pouches. It can feed one person to one family three times a day for 2 months up to one year, depending on the number of servings ordered.
Each serving is about 1.5 cups. The four breakfast entrees are maple oatmeal with brown sugar, nine-grain cereal mix, strawberry creamy wheat, and old-fashioned pancake mix.
Meanwhile, the 19 lunch and dinner meals are the following:
Italian pasta with marinara
Pasta Alfredo
Pasta Primavera
Enchilada, beans, and rice
Stroganoff
Cheese and Broccoli Bake
Hawaiian Style Sweet and Sour
Creamy Ala King
Vegetable and Rotini pasta
Chili Mac
Macaroni and Cheese
Cheese and Broccoli Soup Mix
Cheesy potato soup mix
Vegetable and Rice Soup Mix
Potato soup mix
Spicy corn chowder soup mix
Southwestern soup mix
Classic chili mix
White bean chili mix
This bucket meal is stored in buckets which are BPA free and measures 3.18 cubic feet each. Meanwhile, the average calories per serving are 372.
The product is low in fat, low in sodium, and high in fiber. It has no MSG and no high fructose corn syrup (HFCS) in the food product and it uses sea salt only. Each pouch only needs warm water, mix it, and eat it. The pouches are oxygen absorbers and it has no nitrogen.
Single Buckets
The next category of product that the Legacy Premium offers are the Single Buckets. These products consist of freeze-dried meals which are portable and can be used during emergencies.
The mega sample pack consists of 183 servings, it weighs 31 pounds and costs $330.00 only. It includes 4 breakfast meals, 19 lunch or dinner entrees, 6 side dishes, coffee, and 2 drink mixes. Unlike the bulk meal packages, this package includes side dishes which are strawberry slices, freeze-dried banana chips, instant mashed potatoes, parboiled rice, refried beans, and green beans. It also contains coffee, chocolate milk, and powdered milk.
The Grab and Go category also provides 16 serving, 32 serving, 60 serving, and 120 serving breakfast and dinner entrees only. Each food product is packed in Mylar pouches. It has no MSG, gluten free, low-fat, low-sodium, and vegetarian-friendly. Each pouch measures 1.5 servings and the average calorie per serving is about 350 calories.
Bulk Single Items
Another category is the bulk single items which include protein, fruits, dairy, vegetables, grains, and specialty items.
Some of its powdered products are powdered milk, whole egg powder, dried honey powder, dried cheese powder, and peanut butter powder.
They also have freeze-dried products like green beans, banana chips, strawberries, peaches, pineapple, broccoli, vegetable mix, asparagus, apple slices, blueberries, raspberries, tomato, chicken, and beef. Freeze-dried products can preserve the color, freshness, and the aroma while being shelf-stable.
They also have dehydrated refried beans and dehydrated egg noodles. Dehydrated foods have better taste, it is all natural, it reduces waste products, and it is less expensive.
The company also supplies dry-diced potatoes,  instant mashed potatoes, dried chopped onions,  steel cut oats, blueberry pancake mix, and parboiled rice.
These single bulk items are made of high-quality ingredients. It is stored in a resealable bag with a shelf life of up to 10 to 15 years. It is non-GMO, it does not include any allergen, and the food can last up to one year after opening the seal.
Camping Food
The Legacy Premium partnered with Bannock Camping to provide meals which are convenient for outdoor activities such as boating, hiking, mountaineering, and camping. These are simple to prepare, it is healthy, and it tastes good.
For example, the Bannock mega sample kit includes 10 pouches or 20 pouches cook-in-pouch meals. The food can be prepared by adding hot water in the pouch, seal it, and wait for it to cook. It includes 2 breakfast meals which are oatmeal and multigrain. The package also includes 5 entrees for lunch or dinner such as pasta primavera, spicy stew, chili macaroni, stroganoff, and beans and rice. Moreover, it has 3 desserts which are peanut butter balls, cobbler, and pudding.
The product is 2.5 servings each pouch and it has up to 5 years of shelf life. It also features prebiotic fiber, 55 fermented superfoods, and 100% USDA approved meat.
Bannock camping is also available in 5 & 6 entrees, and breakfast & dessert kit with 5&6 packs.
Pros of using Legacy Premium food storage products
There are many benefits in using Legacy Premium products. For one, the serving size of the Legacy premium is larger compared to other brands and one pouch is enough for the whole family.
Second, it is easy to prepare and cook too. You just need warm water, pour it, wait for few minutes and the food is ready. You can also cook it on the stove if you want a hot dish.
Third, the Legacy Premium offers a large selection of entrees for its customers. Aside from this, the food ingredients they use are high-quality thus carrots will really taste as carrots. They have gourmet standards for their food products, unlike other brands. It also enables various options for a one-stop shop of long-term food products.
Fourth, the food products of the Legacy Premium are labeled accurately. It includes the date of manufacture, ingredients, nutritional content, and instructions to cook. In addition, the website caters enough information on the product that you wish to buy.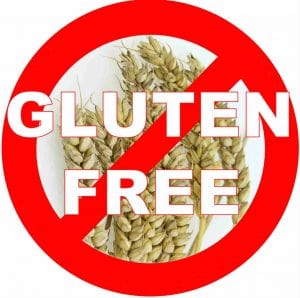 It is non-GMO, no MSG or AYE added, no gluten, and it has no artificial flavors. The product is stored in mylar pouches with no traces of nitrogen and it comes in BPA-free bucket. It has free shipping and it takes 2 to 5 days to receive the product.
Fifth, the shelf life of the product is up to 25 years. It is made in the United States and it is available in both local and online markets such as Amazon and Off Grid outpost making it easy for the consumers to buy it when running errands.
Lastly, Legacy Premium food is affordable. The 720 servings only cost $1,650 with free shipping unlike other brands that cost around $1,600 to $1,900 and shipping is not yet included.
Tips for Buying Survival Food
Buying for survival food package can be overwhelming, especially if it is your first time to buy. Check out some tips below so you can be guided in your shop:
Storage-The first feature of the product to consider is the storage and the shelf life. Choose products with longer shelf life such as the Legacy Premium which can store up to 25 years. Make sure as well that the food pouches are stored in tightly closed plastic or metal containers to protect from pests. The Legacy Premium food storage is buckets made of plastic and it is good to store food items.
Choose products that don't require much preparation– Another tip is to buy products that don't require cooling, refrigeration, and extensive food preparation. Examples include canned goods, dry cereals, protein bars, dried fruit, peanut butter, nuts, chips, and powdered drink. Legacy Premium food doesn't need to be cooked and you just need to add water on it, check their products now.
Look for nutritious food-Lastly, it is advisable to choose products that have nutritious calories and not empty calories. You must be informed of the nutritional value of the products you wish to buy and you can do so by reading the label or by asking help from the customer service. The Legacy Premium offers various information on each product and their customer service is ready to help 24/7.
Conclusion
In sum, storing emergency food package inside your homes has many benefits. There will be no problems if you have enough stored food and drink for your family.
Due to climate change, we are more likely to experience natural disasters any time of the day. Emergencies can come unexpectedly right at our home and no matter how rich we are, we will die of hunger if we don't have food stored in our kitchen.
Proper planning can reduce and protect the impact of the crisis in our lives. Once an emergency happens, it will be too late to buy food supplies thus emergency food products are helpful. The Legacy Premium food products are palatable, it has long shelf life, and it has adequate nutrition. Now is the time to invest in one, so check out their official website from below.