Bomb shelters are a type of structure designed to protect the civilians from the effects of a bomb. It can protect people from the nuclear war due to its thick walls that can block the radiation from a fallout.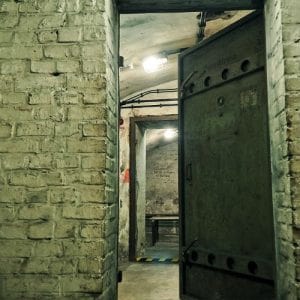 The popularity of these type of shelters started during the Cold War in the 1950s. Engineers created the underground bomb shelters to have a temporary protection against shock waves, earthquake, and overpressure. And since the 1950s, various bomb shelters are being restored and refurbished.
The restoration of the underground bomb shelters is a good investment, especially now that our communities are facing multiple threats from different sources.
Today, more and more people are deciding to build underground shelters on their private properties due to impending disaster or apocalypse.
In five decades, bomb shelter technology has changed. Various companies have proven that it is now a far cry from the cheap and quick backyard bunker. There are now bigger, stronger, and affordable shelters that will protect your family from any impending danger.
In this article, we will compare the five companies that offer underground bomb shelters that can protect us from the fallout. Check it out here:
Atlas Survival Shelters
The Atlas Survival Shelters is in Los Angeles, California and they manufacture NBC (nuclear, biological, and chemical) underground bomb shelters. They serve any part of America, however, they are concentrating on Texas, Utah, Arizona, and California.
The company has been founded by R.D. Hubbard and he is a well-known fabricator and designer in steel manufacturing since 1981.
They have various NBC shelter models which are the following:
Corrugated Pipe Shelter
Backyard Tornado Shelter
Bolt-on Generator Pod
Monolithic Concrete Domes
Mineshaft Survival Shelters
Hardened Concrete Bunkers
Deep Earth Bunkers
Garage Bunkers
Standard Features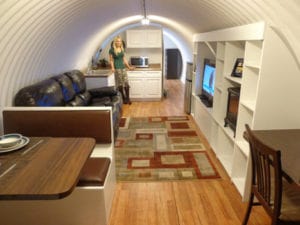 The standard features of their unit include an entry hatch with 48 inches of pipe and 90-degree elbow turns. The emergency escape hatch is safe and it is hidden underground to facilitate better exit during tragedies.
The materials can also withstand laser cut. Meanwhile, the bunk beds include under-the-lid storage and the floorboards have storage areas too.
It also includes kitchen sink and countertops. The bulkhead plates measure 3/8 inches and it has blast valves features.
Meanwhile, the pipe is galvanized corrugated, and the plywood floors are 3/4 inches furniture grade. The exterior has epoxy paints and the unit also includes AC/DC power wiring.
It has ANDAIR Swiss-made filtration systems, low voltage lights, 6 inches air intake pipe, and a toilet room.
Options
The company can customize and add more features on the unit such as flat screen television, radiation detectors, camera surveillance, short-wave radios, solar panels, 300 to 5,000-gallon water tanks, DVD player, more cabinets and beds, and a chemical toilet.
Pricing
Round Culvert Shelters- 10 x 13 Mini= $ 34,999

Maxi 10 x 17= $ 39,999
10 x 20 = $46,999
10 x 21= $49, 999
Round culvert 10 x 22= $51,999
10 x 26= $ 74,999
Round culvert 10 x 27= $77,999
10 x 42= $96,999
Norad Shelters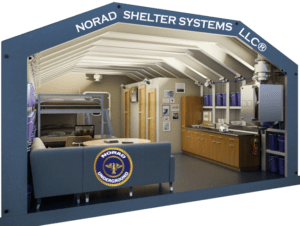 The Norad Shelter Systems LLC makes the underground bomb shelters in Garland, Texas.They have been in the company for almost 40 years and Walton McCarthy designs the underground shelters together with a team of experts.
Meanwhile, all units of Norad Shelters meet the specifications according to the US Handbook of NBC Weapon Fundamentals and Shelter Engineering Design Standards, 6th edition.
They are rated with TRS or Total Rems in Shelter with established radiation sources. It is safe for civilians, military, and corporate customers. Furthermore, the units are compliant with the US Department of Defense EMP Shielding specifications.
Finally, the company offers bomb shelter units, tornado shelter units, and medical shelters.
Norad Shelters S-Series
The S-Series of the Norad Shelters can protect the occupants from various man-made and natural disasters. It is available in four models which are S12 (12 feet wide), S16 (16 feet wide), S24 (24 feet wide) and S30 (30 feet wide).
The length can measure from 16 feet or 24 feet, and it can extend to 8 feet increment so long as there is suitable ground for installation.
The S-series are the MIL military or civilian. Its hull, corrosion, and foundation are the same in both the civilian and military shelter models.
It has NBC protection (nuclear, biological, and chemical), EMP (electro-magnetic pulse) shielding, EMP internal generator, electrical system, pressurized plumbing, and a septic system.
It has a steel hull foundation, 68-degree entranceway, solar power package, 30 inches diameter hatch, and HEPA (high-efficiency particulate absorber) air filtration.
The civilian units of the Norad shelters are powered by solar panels whereas the military units have an internal EMP diesel generator. On the other hand, you can always upgrade the civilian models to have military features.
The S-Series can provide protection from radiation, biological and chemical threats, war and terrorism, power and infrastructure failure, societal breakdown, and natural disasters.
Pricing
Guard S10 x 14- $172,500
Nomad S10 x 20- $226,600
S 16 x 16- $237, 540
Outpost-S10 x 40- $326,400
S16 x 24- $340,570
S16 x 40- 453,370
Terra Vivos
The Vivos Project was started by an entrepreneur named Robert Vicino in 1980. It is a privately funded venture that aims to protect people when catastrophes strike. The company now focuses on creating underground protection against life-extinction events.
The Quantum shelters are their underground bunkers and installation can be on your private properties. The unit is from stainless steel with 7 mm or 1/4 inches of wall thickness and it is in a cylindrical shape. It can exceed extreme pressure with its 3 bars design.
The shelters measures 40′ x 8′ x 8.5′. It can accommodate 6 to 8 people. It has a central living area, kitchen, and a private bathroom. The unit also includes storage area below and at both ends.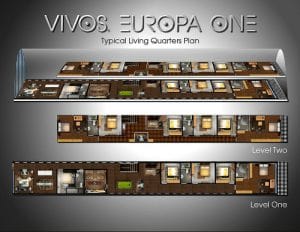 The entry area can survive blast and gamma rays while the emergency exit shafts have sand that will spill in the shelter to avoid gamma and blast rays. It also features an NBC or nuclear, biological, and chemical air-filtration system, water system, and septic system. Their units have also furniture and food stocks good for one year.
Aside from underground shelters, they also now offer the Vivos Genome Vault. They also offer the community or co-ownership shelters such as the Vivos Point (located in Black Hills area of South Dakota), Vivos Indiana (location unrevealed), and Vivos Europa 1 (located in Europe). Furthermore, the company also offers survival gears to its customers.
The Rising S Bunkers
The Rising S Bunkers Company is America's leading manufacturer of underground bunkers and bomb shelters and the company is located in Murchison, Texas. They are composed of experts to provide quality service to its customers.
They have been featured in several news articles and blog sites such as in Dallas News, Dailymail, Mashable, Independent, The Sun, CNN Style, The Atlantic, and others.
Apart from serving customers in Texas, the company delivers and installs their products in any part of the world.
Furthermore, the services of the Rising S Bunkers have been certified by AGTM Engineering LLC, Texas Tech University National Wind Institute, and Debris Impact Facility, and Eyncon LLC to withstand loading experience during storms. The storm shelter meets and exceeds the standard storm shelter requirements as defined by the International Code Council and the National Storm Shelter Association standard.
Underground Bomb Shelters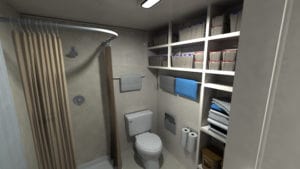 The bomb shelters and bunkers of Rising S are made of high-quality steel plate and metals, which makes it strong in comparison with other brands. It has a 150-year rubber coating that will not cause mold or mildew.
Even if pressure is applied in different parts of the structure, the frame used will add strength to the structure and distribute weight and pressure in the entire unit. The unit will not collapse immediately even if there are sudden changes in the surface and it won't have any weak spot. It is indeed earthquake-safe.
The products of the Rising S Bunkers requires low maintenance and it will last longer. In addition, it will contract and expand on the ground, unlike fiberglass or concrete that will crack.
The bunker sits underground and they can build according to the needs of the family. You can have it as large or as small as you want. You can put water storage tanks, greenhouse, power room, gym, living quarters, and even a garage on the underground bomb shelters.
Military Solutions
Meanwhile, they also offer military underground bomb shelters or bunkers. The design includes NBC air filtration units, hidden security doors, blast valves, bullet-resistant doors, septic system, water tanks, toilets and showers, kitchen, and additional supply unit.
The floor plan can sustain the life of 71 soldiers however, the company is still open for any modifications on the design based on the needs of the customer.
Pricing
The prices the Rising S Bunkers offers are as follows:
Economy Survival Shelter- 8 x 12 Mini-Bunker= $ 39,500
Standard Survival Shelter- 10 x 20 Base Model= $58,500

10 x 20 upgraded model = $65,500
10 x 30 underground bunker base model = $ 74,500
underground bunker upgrade model 10 x 30 = $ 80,500
10 x 40 underground bunker base model = $ 85,500
10 x 40 underground bunker upgraded model= $95,500
The Ultimate Bunker
The Ultimate Bunker is a family-owned and operated company that specializes in creating underground bomb shelters. It is located in Salt Lake City, Utah.
The units are made of 100% steel which is suitable for small and large groups.
The bunkers available ranges from 10 x 20 to 40 x 50.
Meanwhile, the units of the Ultimate Bunker are build to last a lifetime. It has an engineered set of drawings. For one, it has 1/4 inches steel plate and I beam construction.
It has also a 100-year guaranteed exterior epoxy coal-tar coating protection, water-tight features which are welded inside and out, emergency escape tunnel, and security doors which are bullet and tamper proof.
Furthermore, the unit gas NBC or nuclear, biological and chemical filtration system. The company also offers professional installation and each unit can be customized based on the needs of the customer. It meets the FEMA 320 and P 361 shelter specs. It has protected stairs and exterior hatch and it has a lifetime structural warranty.
Pricing
10 x 20 Custom Underground Bunker = $59,900
Custom Underground Bunker, 10 x 30 =$89,900
10 x 40= $119,900
10 x 50= $159,900
40 x 50= $619,900
Review of the Underground Bomb Shelter
In this portion, we will compare the five underground bomb shelters providers.
Features and Materials Used
First, when we talk about the features of each unit, the Norad Shelters, Terra Vivos, and Ultimate Bunkers offers NBC filtration system on their units. The NBC (Nuclear, Biological, and Chemical) Air filters can protect your air supply from contamination just like radioactive fallout and other biological agents in the air.
Meanwhile, the Atlas units are made of galvanized corrugated pipes and you can customize it according to the user's needs just like other brands. It can withstand laser cuts and it has multiple storage bins under the lid.
The Norad units are expensive than the four brands because it offers multiple features. First, it has NBC and EMP shielding, solar-powered system, and HEPA air filtration. The designs are also compliant with the US Handbook of NBC Weapon Fundamentals and Shelter Engineering and US Department of Defense. Thus, each family is confident that the unit is safe to use.
The Terra Vivos units come with one-year food storage on each unit and it can make the families survive. The unit can also withstand blast and gamma rays.
On the other hand, the Rising S Bunkers and the Ultimate Bunkers are made of 100% steel which can truly last a lifetime.
The Rising S Bunkers have a 150-year rubber coating that can prevent mildew or molds while the Ultimate Bunker has an epoxy-coal-tar coating on the unit.
Rising S Bunkers are certified by various engineering firms that is why it keeps on receiving positive feedbacks from its customers. Meanwhile, the Ultimate Bunker has bullet and tamper-proof doors thus each family are safe once they are inside the units.
Price of the Units
When it comes to pricing, Atlas Shelters 10 x 20 unit costs $46,999; but for Norad, it costs $226,600. For the Rising S Bunkers, the 10 x 20 costs $58,500 while for the Ultimate Bunkers it costs around $59,000. Meanwhile, Terra Vivos does not reveal its pricing on their official website and customers need to contact their admin division to ask for a price list.
Conclusion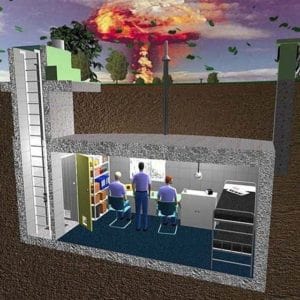 In sum, the bomb shelter business is booming due to several factors. There are impending threats coming from terrorist groups, countries, plus the man-made and natural disasters. The world is becoming dangerous and the best thing to do is to prepare and save the lives of our family.
The five above-mentioned companies are some of the best underground bomb shelter providers that we can trust and they have been on the market for many years. Indeed, they are experts in their own field and you can visit their official website for quotations.